SOUNDS OF NEW YORK
An interactive installation made from more than 300 Sonos PLAY:1 speakers formed a moving, light and sound experience celebrating the impressing art and cultural heritage of New York.
CLIENT: SONOS AGENCY: Perfect Fools ROLL: Art Direction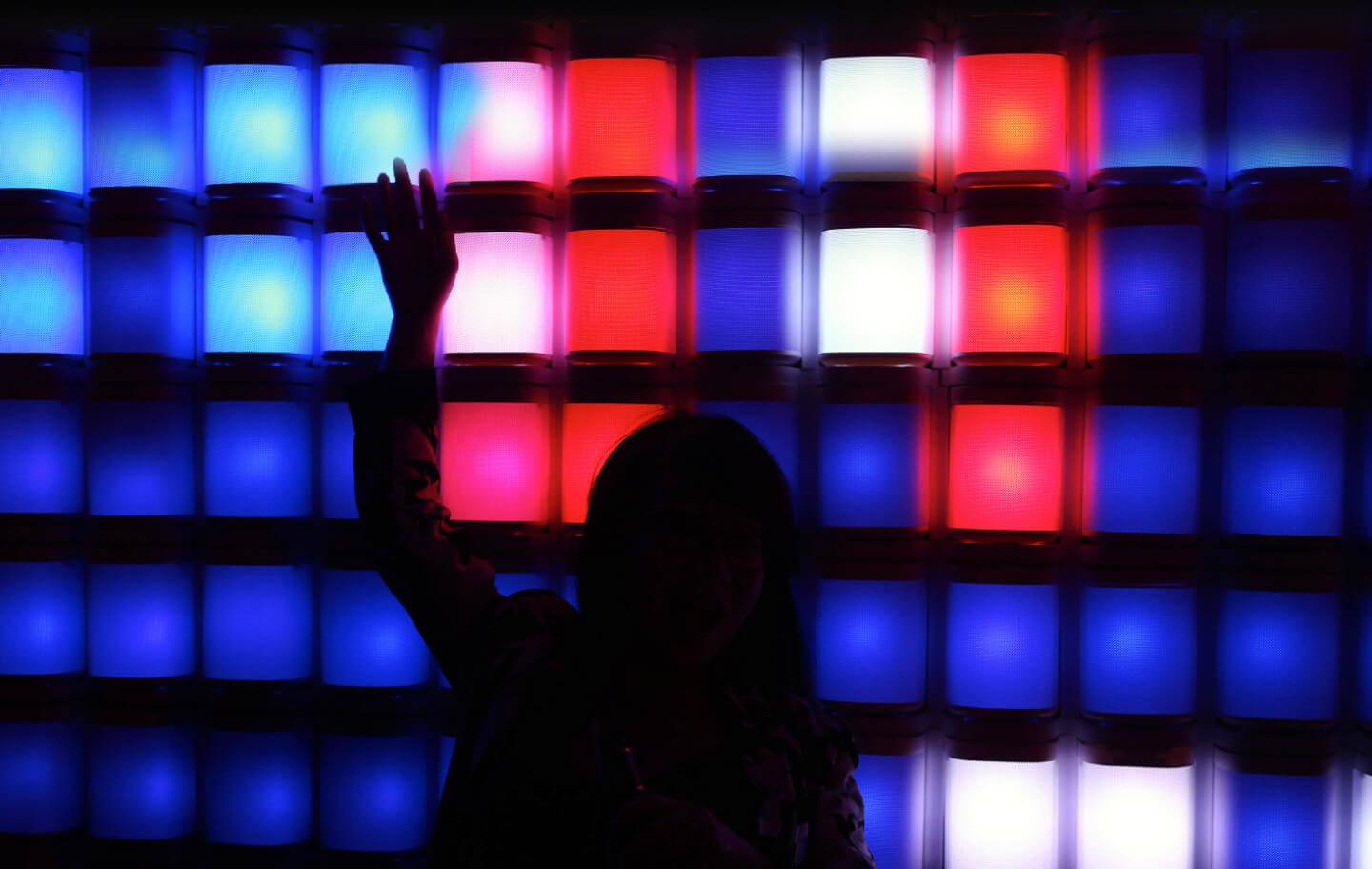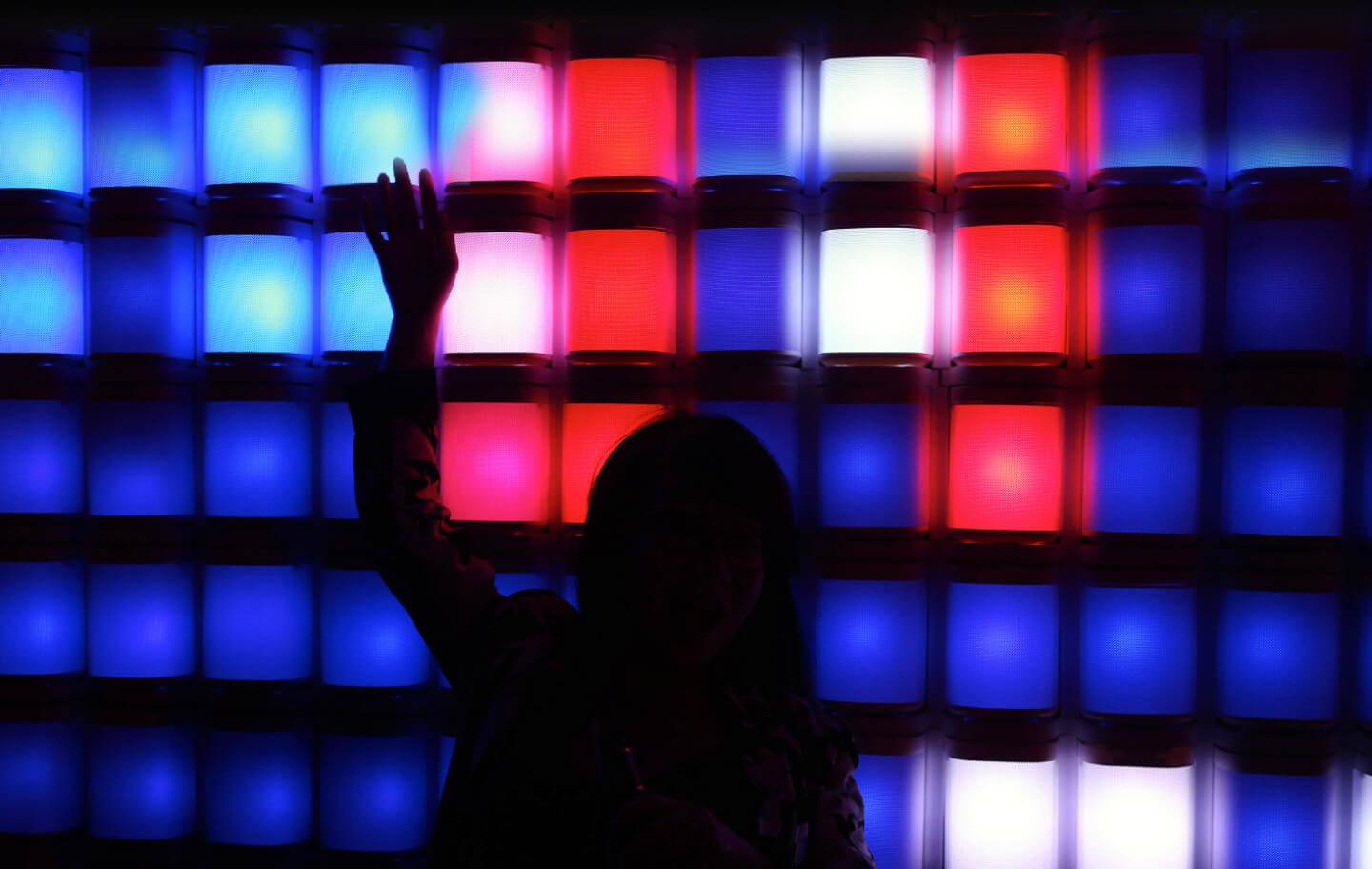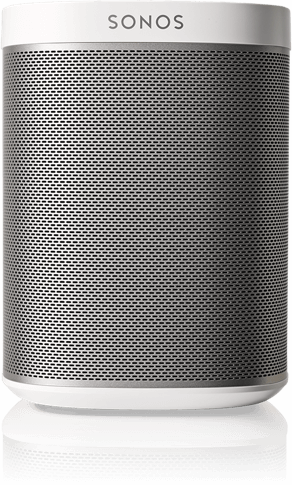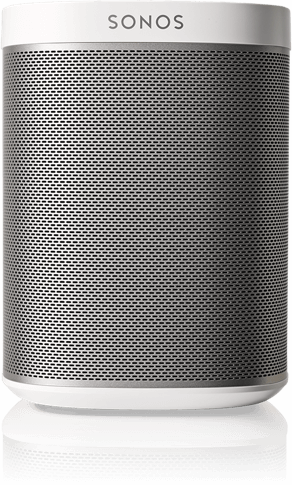 X 300
180 of which move back and forth on a motor drawer, each one fitted with 12 RGB LEDs. Along with 120 fully functional speakers which play music from different areas of the wall to give a controllable and explorable soundscape of sound. All of which is controlled by a kinect motion sensor.
"This is what you get when you
try something really hard."
–––
The Verge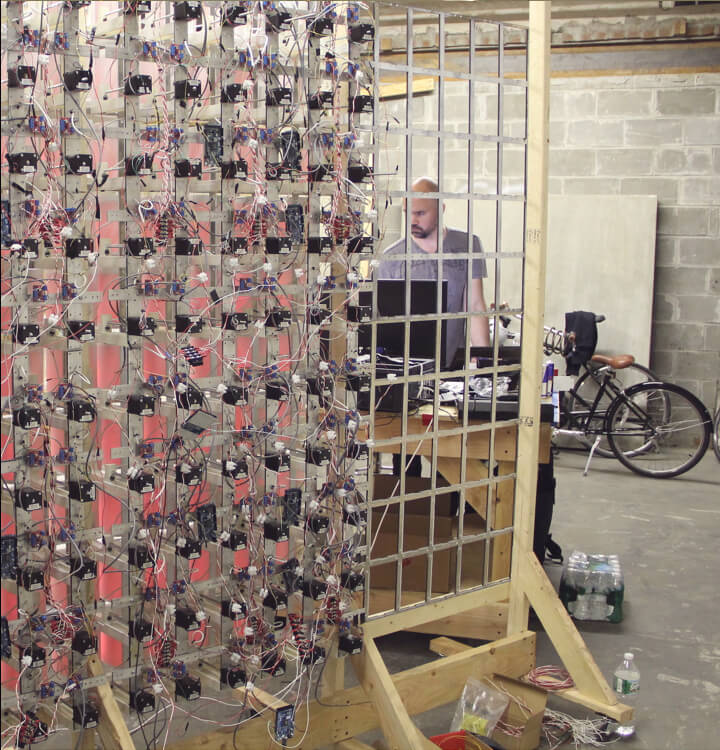 THE EXPERIENCE
The user would see a map of NYC, presented through its 5 iconic boroughs, then use their hand to explore the different boroughs, triggering music by hovering specific locations which related to that music. Hovering over a play:1 in north brooklyn, for example, played 'Umi Says' by Brooklyn native Mos Def.